retainer packages
content on demand
Each retainer package gives you access to a combination of different types of content for a set monthly fee. In addition to the content I provide, every retainer also includes awesome perks like lightening fast turnaround and extra pieces at discounted rates.
Before we start a retainer, we first need to test the waters...
We'll Start with 3 Test Projects
All retainer plans require a 3-month committment.
retainer packages include
Every retainer package comes with the following complimentary services:
Content Strategy
Idea Creation + Development
Topic Research
Links + Citations
Twice-monthly 15-min Phone Calls
Royalty-Free Image Sourcing
Gif Research + Sourcing
Unlimited Revisions for 2 Weeks
Consistent Delivery
Extra Pieces Discounted up to 60%
Peace of Mind 😇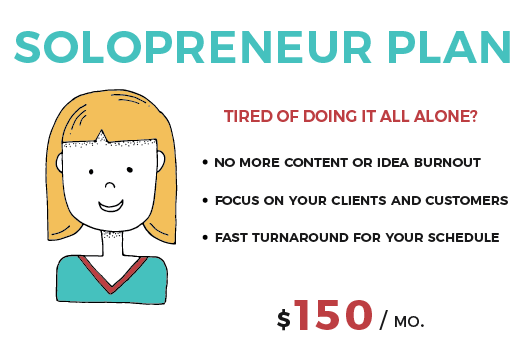 Includes
2 Express Pieces
1 Classic Piece
+ 1 Discounted Extra
Perfect for speakers, coaches, and solopreneurs
SOLD OUT
Includes
1 Express Piece
4 Classic Pieces
+ 3 Discounted Extras
Discounted 43%
Perfect for small teams and startups
SOLD OUT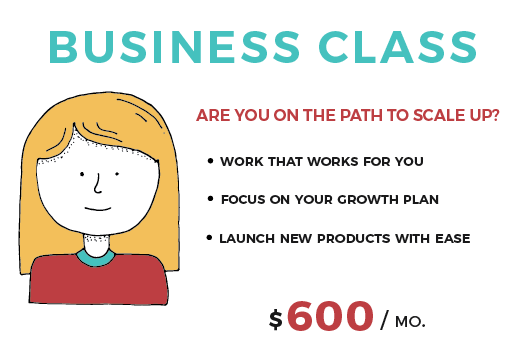 Includes
3 Express Pieces
4 Classic Pieces
1 Premium Piece
+ 6 Discounted Extras
Discounted 47%
Perfect for growing businesses
JANUARY Spot Available
Includes
8 Express Pieces
6 Classic Pieces
4 Premium Pieces
+ 10 Discounted Extras
Discounted 63%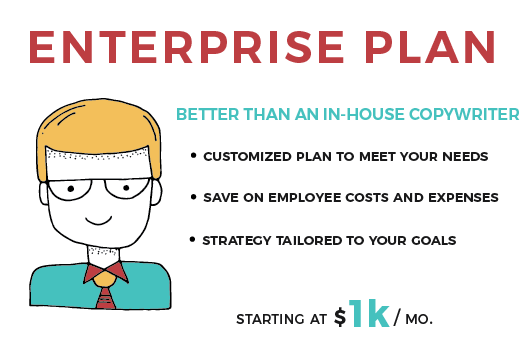 Perfect for design and marketing agencies
DECEMBER Spot Available