what do you even do?
An image is worth a thousand words, but a single line of well-crafted copy is priceless.
Actually, most businesses measure it in sales. Lots of them. That's where I come in.
I transform lackluster sales pages, template email newsletters, and forgotten blogs into words that convert. Whether you are trying to evoke an emotion, establish your expertise, or promote a product, I'm here to tell your story in your voice - and get results.
work with me
ok, but who are you?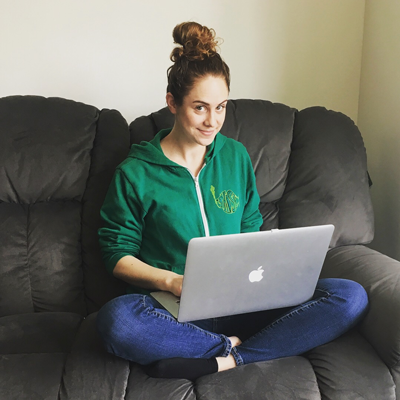 hey, my name is bree 👋
I love storytelling. It's at the core of the three things I love to do most:
read, write, and travel
read
I enjoy reading both fiction and nonfiction, because stories are absolutely transformative. I fell in love with books at a young age, and pursued a publishing career right out of college. In fact, I adore stories so much that I started a publishing company called The Book Octopus.
write
I landed my first paid writing gig in 2007, and have been writing in some capacity or another long before then. I used to think marketing was for the sly used-car salesman, but when I realized how marketers and advertisers could harness the power of a hilarious anecdote or universal experience, I was hooked. Now, when I'm not writing for clients, I'm writing for myself.
travel
I love travelling slowly, spending time in a city, getting to know its local secrets, and soaking up the language and culture. That's why I can't go back to anything resembling a cubicle. I have purposefully built a business that resides in my laptop, which can be safely transported from city to city, so I can work without sacrificing my wanderlust.
play
When I'm not working, I'm working. I'm spinning up side projects, blogging, learning to code, or digging into the depths of Wikipedia. When I eventually do take a break, I like to get outside, go kayaking or rock climbing. On cold and rainy days, I'm inside drinking almond milk lattes, or else, at the ballet barre.
I also hang out on Instagram and Medium.
PS – I write a microblog about the behind-the-scenes of pig pilots
read my stuff